Europa is making a call-out to parents who want to bring their children to play for Europa FC at all youth levels next season.
The lucky youngsters will get a chance to be part of an ongoing project to instill the highest life and footballing standards we can teach them.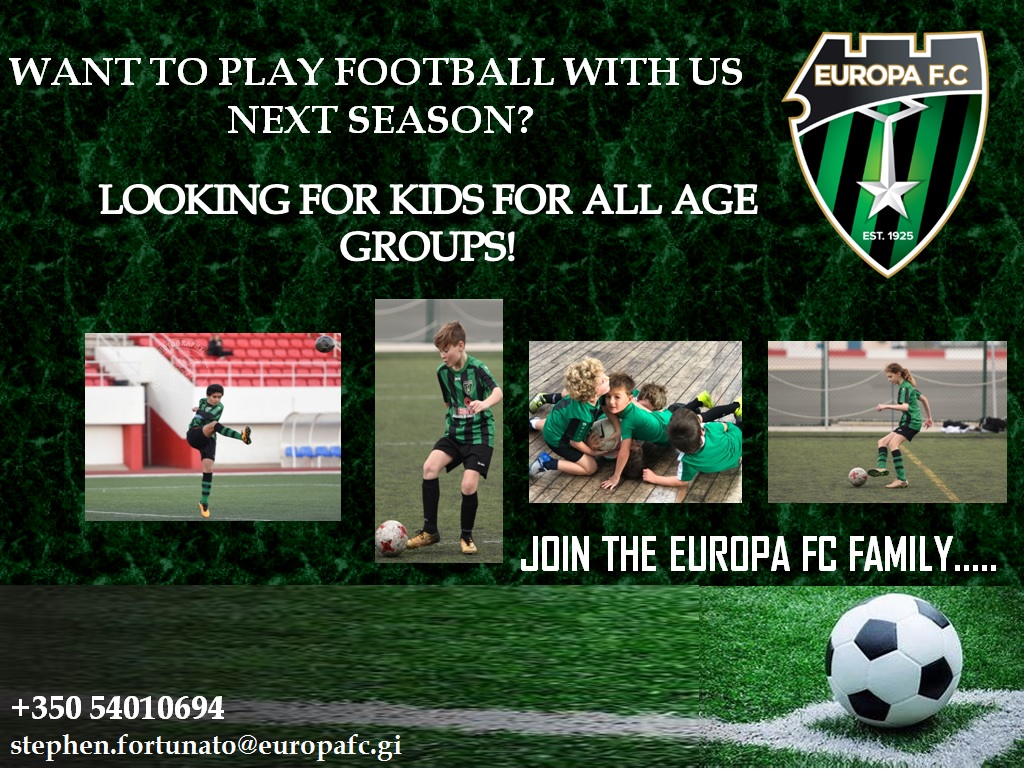 Under-14
Europa Hills properties 5 – 0 St Joseph's
"Our team went out there today determined to get more than a point from St Joseph's," said Stephen Fortunato. "With only one sub against a very well organised side, it was certainly going to prove a challenge. The downpour of rain also made it a very difficult match for each side, but both teams performed at a high standard.
"The first half saw us scoring an early goal and dominating, but St Joseph's kept on pushing and almost drew the match if it hadn't it been for an awesome goal line clearance from one of our defenders. We went to the break 1-0 up. In the second half our players coming out even stronger. Despite having only one sub, they kept on pushing forward and managed another four goals in the after the interval."
"Five goals and a clean sheet was their reward today," Fortunato concluded. "Hard work will take these lads far."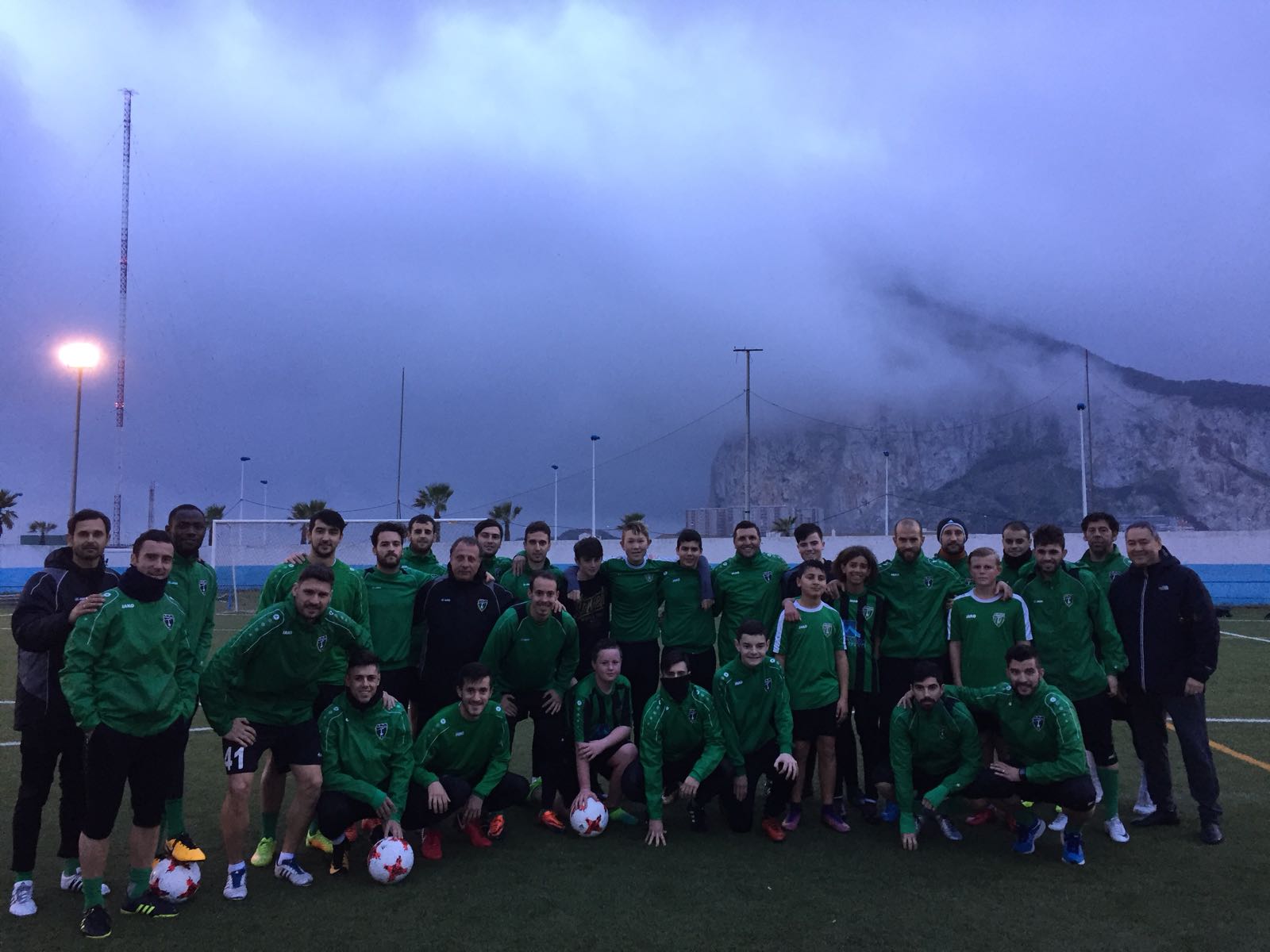 Under-7
Europa Gib Berinsa vs St Joseph's
"It was one of the best performances of the season so far," said a proud Alfred Garro. "It was a joy to watch the great display of collective work that was achieved on Saturday morning by the team. The players demonstrated a very high standard of passing and movement off the ball throughout the game. This made the squad handle well the opponent's pressing by shifting the ball from side to side and helped us arrive in the final third with ease.
"Not only did we play well with the ball, but we also performed to a high standard without it too so St Joseph's created very few chances against us. We generated countless goalscoring opportunities with very good saves being made by the rival goalkeeper. It was great to see the boys playing as a team and not as individuals which is something hard to install in 7 year olds, but is something we here at Europa FC try to implement from day one and this is showing its fruits."
NB: The Under-11s, Under-10 games got cancelled and Under-8s didn't play.