The new Europa boss thanked the hard work of the man he replaced as he set his sights on becoming Gibtelecom Rock Cup Champion for the second time.
Juanjo Gallardo – who lifted the trophy for the first time in the club's history exactly a year – believes his boys are more than ready to do it again against Mons Calpe.
"It will be a totally different match to our previous meetings this season," said Gallardo of the three wins in league meetings against the finalists. "For instance, in the last game against Mons Calpe, they a large part of their players were suspended or injured. Furthermore, on Sunday they will more motivated than ever before because this will be their only way to qualify for the Europa League. We are clear about what we need to do and I am sure the players will give 200% to lift the Rock Cup.

Europa beat Lincoln Red Imps 3-1 in the semi-final of a competition they won for the first time last season and are hoping to retain the trophy. But even though Gallardo took over at the helms of the club just last week after leaving the hotseat just 10 months ago, he said it would not have been possible without the commitment of his predecessor Johnny Parrado.
"Monday's 8-0 victory against Phoenix was a testament to the work that Johnny and his technical team put in and I wanted to dedicate it to their effort," said Gallardo. "Now we are a small step closer to fulfilling our goals but it is far from over. And what better way to show that progress than retaining our name on the Gibtelecom Rock Cup for a second year running. That is why we making all the preparations for the occasion, knowing that it will be fantastic clash of two of the top teams in the league."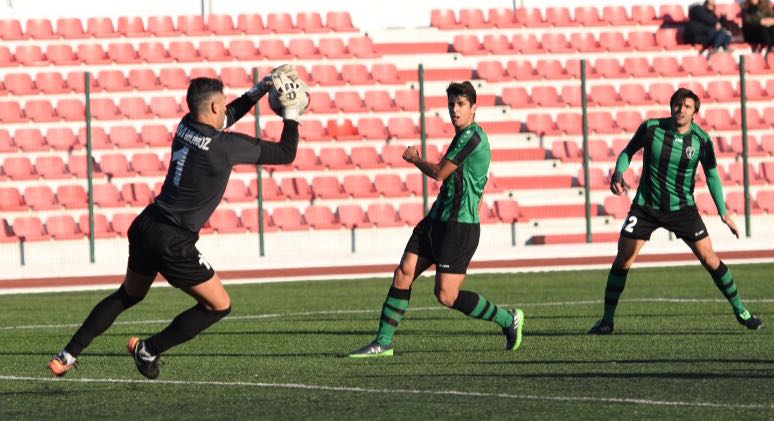 One of the men who has been at the top of his game this season is Captain Fantastic Javi Muñoz. The veteran goalkeeper has so far let in only 19 league goals this campaign while Rock Cup finalists Mons Calpe were hit for six last week by newly-crowned League Champions Lincoln.
The opposition is a great team that is strong and well-equipped for the occasion," said Muñoz. "It will be an intense and hotly disputed final, especially because we have still not qualified for the Europa League qualifiers. This is why tomorrow is so important – winning the Rock Cup again and qualifying directly for Europe will make us all very happy. We are looking forward to the match so we can fight to make Europa FC bigger than ever!"
The match will kick-off at 18:00 on the Victoria Stadium Main Pitch and a large crowd is expected for the top game of the season.