Three local teenagers and a youth coach gave their verdict on their chances of making it to the top at a special teen training session last week.

Liam Crisp, who joined the club in January, said he had always looked forward to a learning the Europa way: "Training with the full squad has been really good and I learnt a lot from the very experienced players we have here at the club. It's also different football as Manchester 62, where I was before, was much more defensive and the style of passing the ball was so different.
"At Europa this passing philosophy is seen at all age groups, whether at Under-18, reserves or Premier level. We learn to move the ball around and progress together as a team, which is very clear in . That has helped me improve too, in particular in the way I attack and pass, giving me a lot more confidence going forward.
"I hope to one day break into the first team and play at international level, although now I need to go to university so I will have to find a club to play for over there while I am away."

Akisha Ferrel was one of the few Europa women's players to participate in the combined training session but she put in a great showing, stylishly scoring some penalties past the Under-18 goalkeeper. "I play right-winger and striker," she said. "I am only 16-years-old at the moment and I would like to travel one day so I can be a professional.
"I really think I can make it because right now I play for the national team so I believe that could happen when I go to the UK to university. But for the next two seasons at least I will be carrying on playing for Europa Ladies and I encourage other younger girls to sign up too."

"It was a really good experience as I learnt a lot," said Under-18 central midfielder Dennis Bautista. "I feel I improved on every aspect of my game, especially as I was playing in a new team so it took a while to get used to all the players although we reached the cup final against Lincoln.
"I hope to one day play for the first team although their standard is really high. It's a massive jump from the Under-18 level to the first team because they all have so much more experience than us.
"But I think that now Gibraltarians are starting to get into Premier squads we will get better and better so we can finally bridge the gap. Some of us will make it although now I have to go to university which will mean even more time away."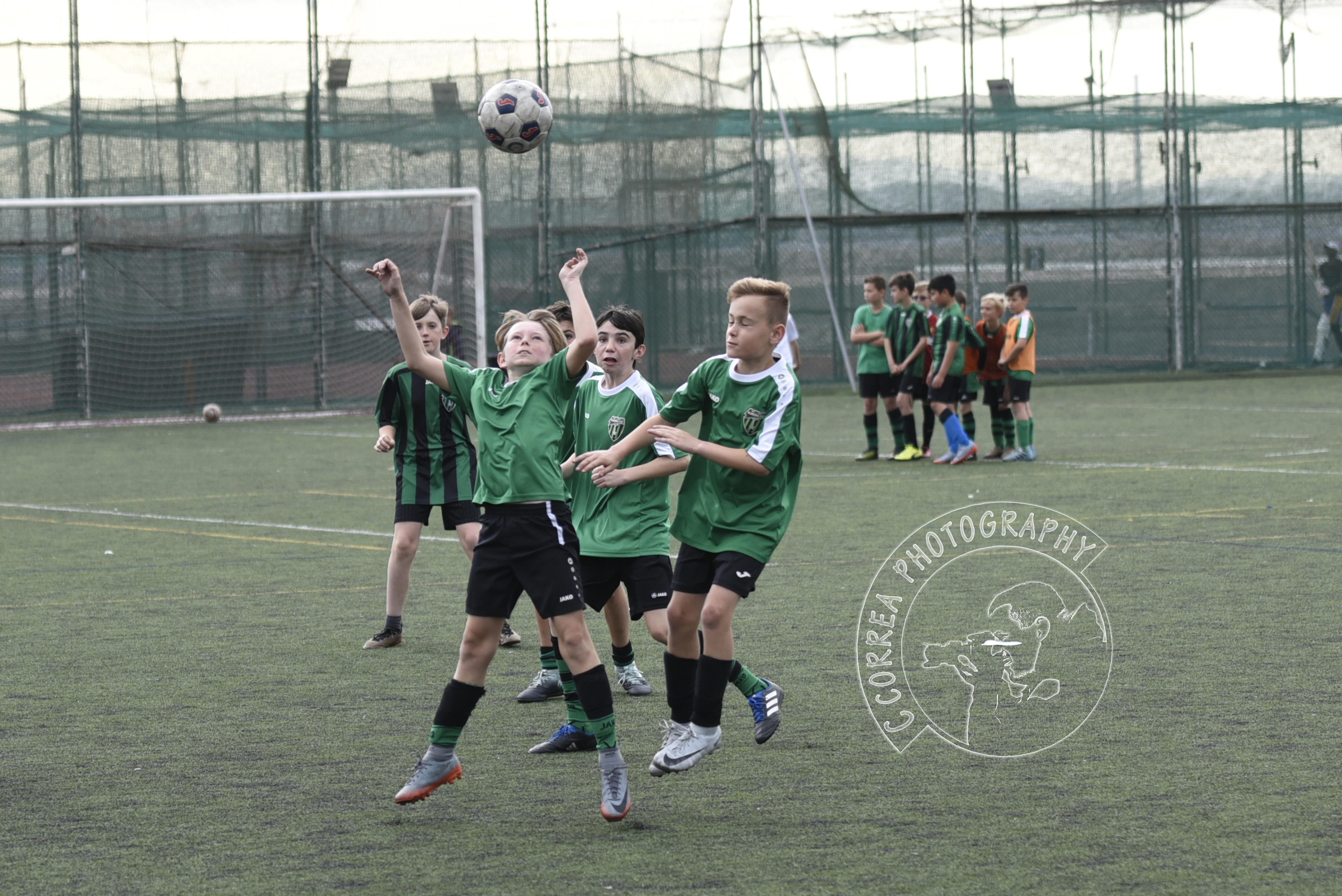 "This was a very different training session to the normal ones each level have," said Under-14 Hillside Properties coach Ramon Rivas. "Normally they all train separately in their age groups but today we just mixed them up and they have all learnt different things from different coaches. In this way they can get challenged with different ideas and play alongside new teammates which helps point them in a new direction.
"We try to get them training through games so they are having fun too, right up to the age of 14-years-old. They are always learning at that age and I get a better idea of their level when they are all playing together too. But the most important thing is that they come to training because all too often they have the teenagers especially don't take it seriously enough.
"They have to become more professional in their approach and if they do, I know of at least four of my players who could play for the Gibraltar national team. But they have to work and make sacrifices or they will never make it."
Overall the kids had a great time and continued to progress under the watchful eyes of the expert coaches Europa are investing in to bring up our standard across the board.