The Europa manager extended a hand of solidarity to his beaten foes in last Sunday's Rock Cup Final, Mons Calpe.
Juanjo Gallardo praised the fighting spirit of our opponents and wished they had taken more than just pride from this season's displays.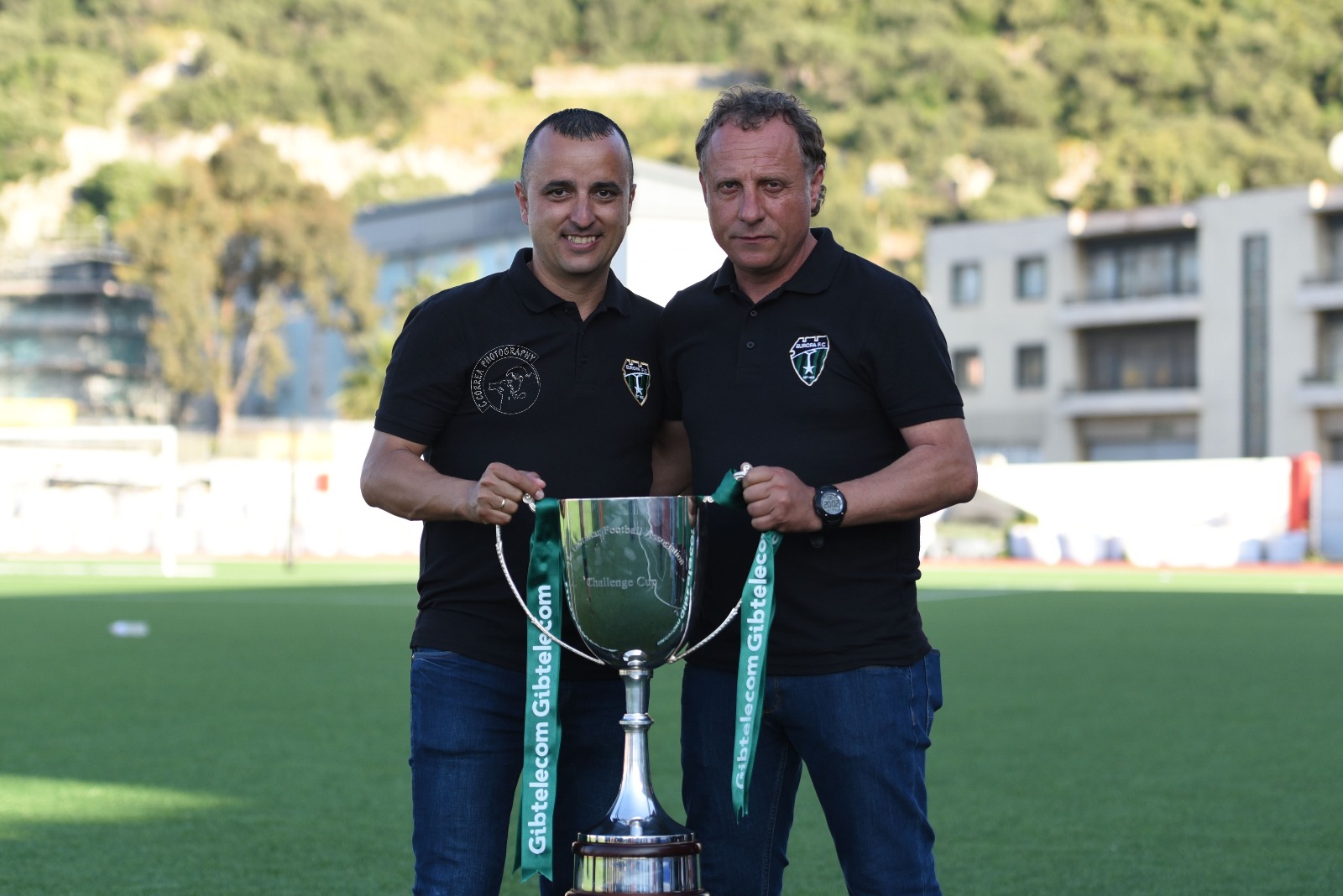 "We knew that against Mons Calpe we would under a lot of pressure," admitted the caretaker manager. "They were playing for qualification to Europe as well as their first ever trophy so they were really up for this one. They were also one of the clubs that was most in form during this competition, beating St Joseph's 5-0 in the semi-final.
"They're a very daring team that play with two forwards that always have try to win the midfield battle by numerical superiority, making the job of creating attacks very difficult. They are a great team with very good players that have deserved a lot better than finishing the season empty-handed. That's why I feel sorry for them not having got into European competition or won a trophy and I wish them all the best for the future.

Next on the agenda for the Rock Cup holders two seasons in a row are two more league games first against Division Two-bound Manchester 62 in 24 hours and a big clash with Gibraltar United who beat us in our last meeting.
"After lifting the Rock Cup and officially qualifying for the preliminary round of the Europa League, our next two games will be less stressful," said Juanjo Gallardo. "Unfortunately, Manchester 62 have very little to play for as they have already been mathematically relegated. However, we will be professional and go to win the game to ensure we take the second place in the league, hoping it will be an entertaining penultimate fixture of the season."
The game against at Manchester 62 will take place at 20:30 on Wednesday 30 May at the Stadium with all welcome to attend.