The gaffer is hoping that his very own brand of attacking football will continue to push his side towards European competition qualification this coming summer.
Manager Johnny Parrado was impressed with the manner of his side's victory against Glacis but realizes his charges are up for a much bigger test against St Joseph's on Thursday.

"We managed a magnificent result against Glacis United," said Parrado. "We played a very high level both in attack and defense. Once more we showed off our style of play with possession, speed, movement and passing football. We always went in search of the opposition's goal which is why we could have scored more of the chances than we did!"
The next challenge will be one of the two biggest games we have left in this third round of the league season. St Joseph's, that last season competed in the Europa League, have been in great form this season beating Gibraltar Phoenix last week and still having the possibility of European football with a game in hand over Gibraltar United currently in third place.

"The top of the table clash against St Joseph's will be a very difficult game because they are a very good team," continued Parrado. "It will be hard to get the better of important players like Reyes, Samuel, Boro, Pedro, Domingo Ferrer, Felix and Mejias, the latter who is returning after a long suspension and is a free-kick specialist. This will be a decisive match for us in our chase for a place in Uefa qualifiers this summer.
Midfield maestro Mustapha Yahaya explained more to our fans of the sort of tactics we employ and how they work against both stronger and weaker sides.
"We depend on passing and running to create space between our opponents, switching the play when the opportunity presents itself," said Yahaya, whose intelligent midfield performances have received praise this season. "We aim to press as high as possible, so as not to let the opponent to get comfortable with the ball. This forces them to play long balls so that we can dictate the pace of the game by having the ball as much as possible.
"These tactics work against every team except that football is a sport and any team can have a bad day. St. Joseph's is a tough side who like to play also but we trust ourselves and our method to work tomorrow because it has worked on them before. In fact we can see it works against lesser or bigger sides, as before the second round of the league in our friendlies against top level players [mainly from China] we were able to compete too.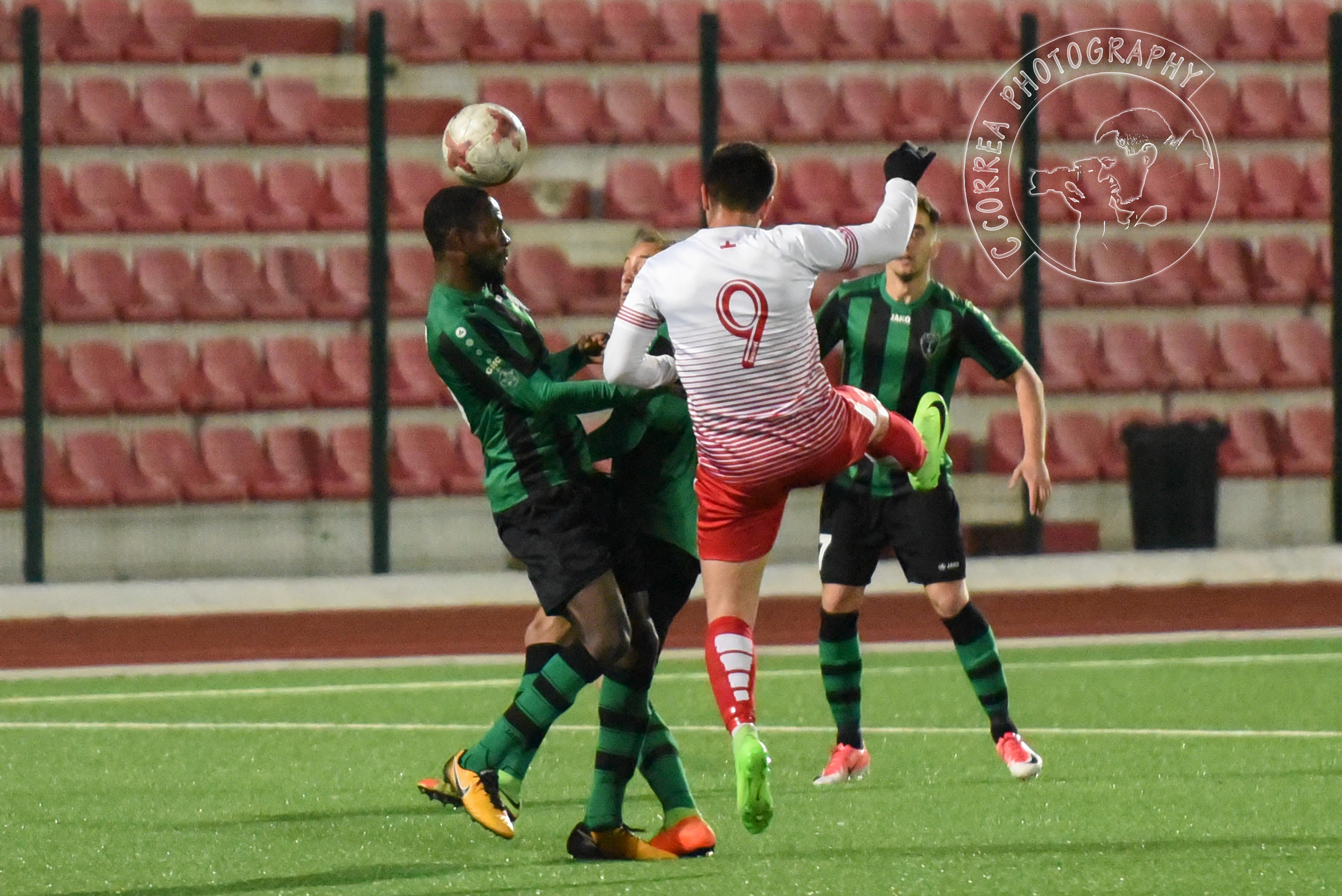 He said he felt the only weakness to the system were the personnel: "
Personally I believe in the method, but it all depends if we the players put enough effort into pressing and controlling the game or not. About my own role, I am
settling in and
getting better and better as time goes on.
"Overall, the whole team knows what is expected from them and that helps a lot. But Europe is far away still, so we are more focused on winning our remaining matches for now."
This week's league match against St Joseph's will be played at 20:30 on Thursday 10 May at the Victoria Stadium with Europa already having beaten the Saints twice this season.