Europa kept up their winning run in two friendlies at clubs from the surrounding region over the last week before Christmas.
But first team manager Jonathan Parrado – who saw star striker Kike fire a hattrick against both CD Guadiaro and CD San Roque – said that keeping up the momentum was the most important thing.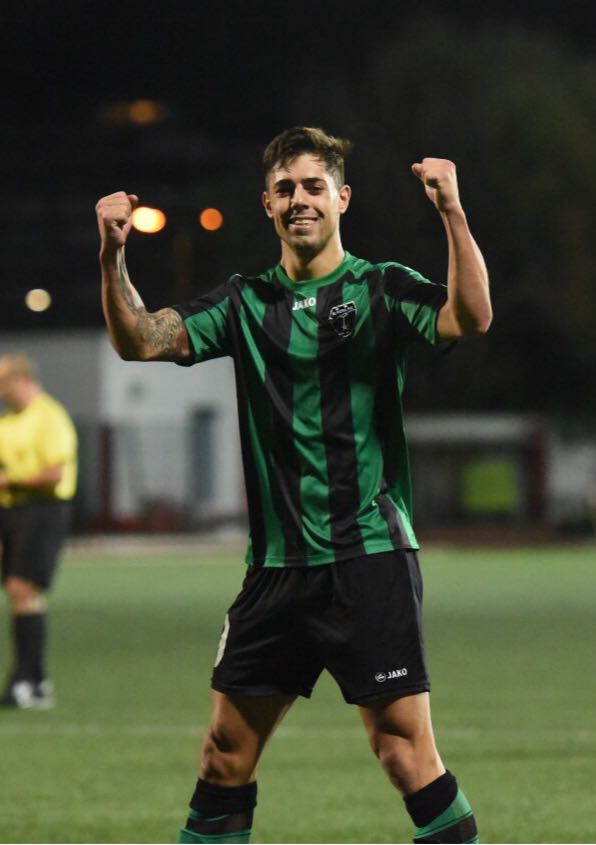 "The most important thing is, independently of the results and the goals, was the teamwork we showed, both in defence and offence," said Parrado. "The players, despite not having any matches to play at the moment, are working at a very high intensity that shows their ambition as well as their commitment to Europa FC.
"It is very important to work hard and intensively during this long winter break in order to be in tip-top condition at the start of competition in February."
San Roque were dispatched 7-1 by our Gibraltar league champions after goals from Toni, Ñito, Carreño (2) and Kike (3) while Guadiaro were demolished 11-1 by Toscano, Josema, Alex Quillo (2) Carreño (2) Guille (2) and Kike (3).
The goals showed that confidence is still running high after a run of five games when Europa scored 12 goals, conceded none and finished the first round in second place behind league leaders Lincoln. The new FIFA-approved pitch that is being laid during the two month winter break is sure to benefit our passing game when the league recommences in February, with the club looking to make up lost ground in this year's title race.
"We are very proud of the attitude and work ethic shown by the players," concluded Parrado. "We need to continue in the same way as we finished the first round of the league campaign. This is the path we must take as we cannot afford to relax and lose all that momentum."
There are plans for more friendlies with clubs from the surrounding area and even from northern countries on their winter break, so watch this space!