In what was a must win game to keep up the momentum, Europa got off to a flying start against Lynx in the sixth minute thanks to a corner from Alex Quillo. It was delivered into a crowded box and skillfully angled into the top right corner by Kike. The goal set the tone for the rest of the game with our boys on the front foot and an air of confidence driving the Green Machine.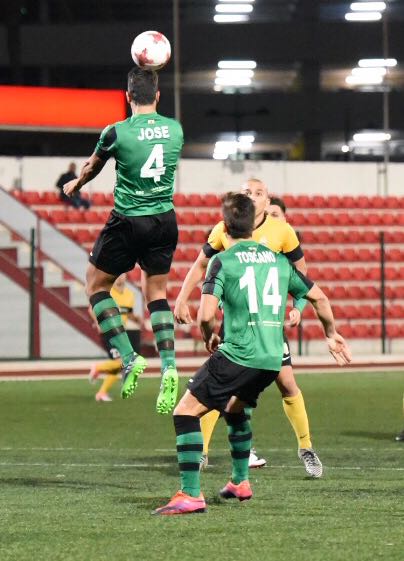 The lead was almost doubled in the tenth minute, with another corner almost finding its intended target. However, the score stayed at 1:0, even after a Toni free-kick flew just over the bar and a Kike mis-hit when the Champions' leading scorer was clean through.
Frustratingly, our domination was not having an effect on the scoreline and we were almost made to pay for that on 37 minutes.  A cross-goal shot almost was almost on target with Captain Javi Muñoz beaten, proving that Lynx were still in the game and we needed to strengthen our lead to calm the nerves.
However, upon half-time, the one goal advantage gave us the initiative we needed to build on during the rest of the game when eventually the frustration would tell on a bitingly cold Levante night at the Victoria Stadium.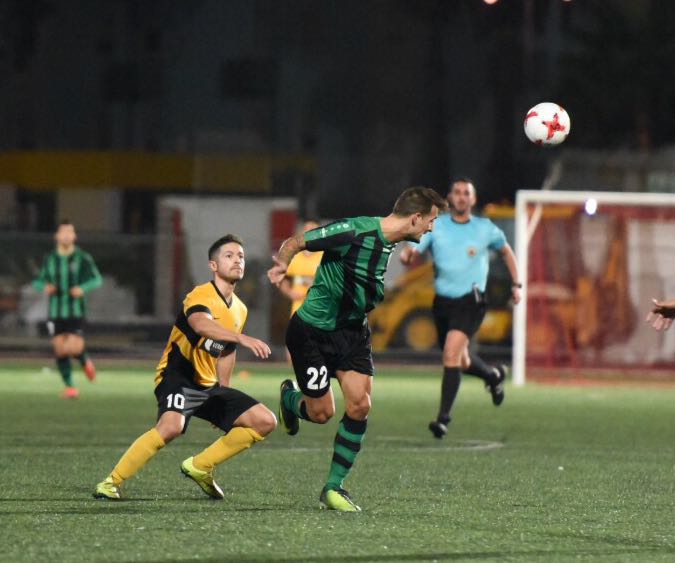 A period of prolonged pressure after the break led to a penalty that was coolly taken by Carreño who sent the Lynx goalkeeper the wrong way to make it two-nil eight minutes in. It was not all over by any means, but at least we had a cushion from which to play from, with Quillo doing his thing in midfield to keep pulling the strings of our title challenge.
As Lynx pushed forward to pull one back Europa once again looked like the double winners from the season before. The slick passing style drew out the opposition, exposing the gaps in the back that our runners could exploit with their pace.
To their credit, the Yellows kept pushing forward, introducing their giant centre-forward Gargiulo to try to turn the game on its head (literally). But it was to no avail, as our defence held solid until full-time for another clean sheet. At the end, Gibraltarian Sykes Garro almost stole the headlines after rounding the goalkeeper two minutes from time, but he fired narrowly over.
For the league title and Rock Cup holders, it was two wins on the trot that will help their fans feel they have really turned a corner this season.