With Europa's outing tonight being against Manchester 62 we were up against a club that had drawn four out of its seven matches so far. That defensive mentality still had the Red Devils rooted to the foot of the table just above Lynx on goal difference but it would always be a challenge for the League Champions to 'open the can'.
So it proved from the off. Two free-kicks that brushed the outside of the post and a corner punched out by the Manchester 62 goalkeeper were Europa's best chances of the game in the first 15 minutes. It was mostly one-way traffic as Manchester 62 sat at the back with Javi Muñoz only making one save in the first period.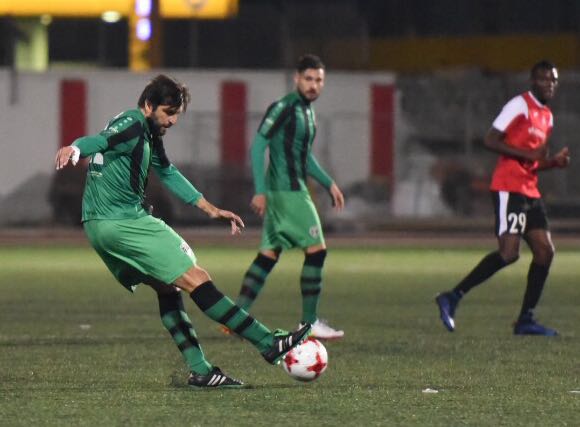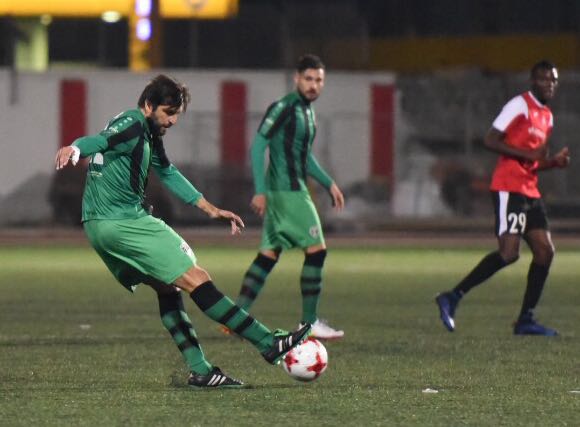 After that early flurry the game devolved into a midfield battle, with neither club getting any real goalscoring chances. Manchester 62's deep tactics worked for the most part with our best chance being missed by Quillo after a cross from Gibraltarian Ethan Jolley. After a couple more half-chances the players went in for the break unable to break the deadlock.
Breakthrough
The restart was more of the same with Europa having the lion's share of the possession as we searched for that crucial opener. Alberto Merino Sanchez had the first real chance with his glancing header going just wide, only bettered by Quillo who hit the post. Salvador Tellez Gonzalez was having a good game in goal for the Red Devils as the defensive discipline of a Manchester 62 side hoped to keep us out indefinitely.
But it wasn't to be. Halfway through the second period Toni turned in a Nito free-kick from a tight angle to grab the initiative. The goal finally forced Manchester, still without a win this season, out of their half to push for the equaliser.
This inevitably led to more space around the opposition box which Carreño exploited to smash another past Tellez, ably assisted by a clever Belfortti run. Strangely enough, Manchester reverted to their defensive strategy as we calmly passed away the rest of the game, happy with our two-goal cushion. When the Red Devils finally did make a last push it was too late as Captain Fantastic Muñoz made sure we kept another clean sheet.