One of our stars from last season will be back with a bang come February after playing a starring role in two friendlies against Chinese Super League opposition this past week.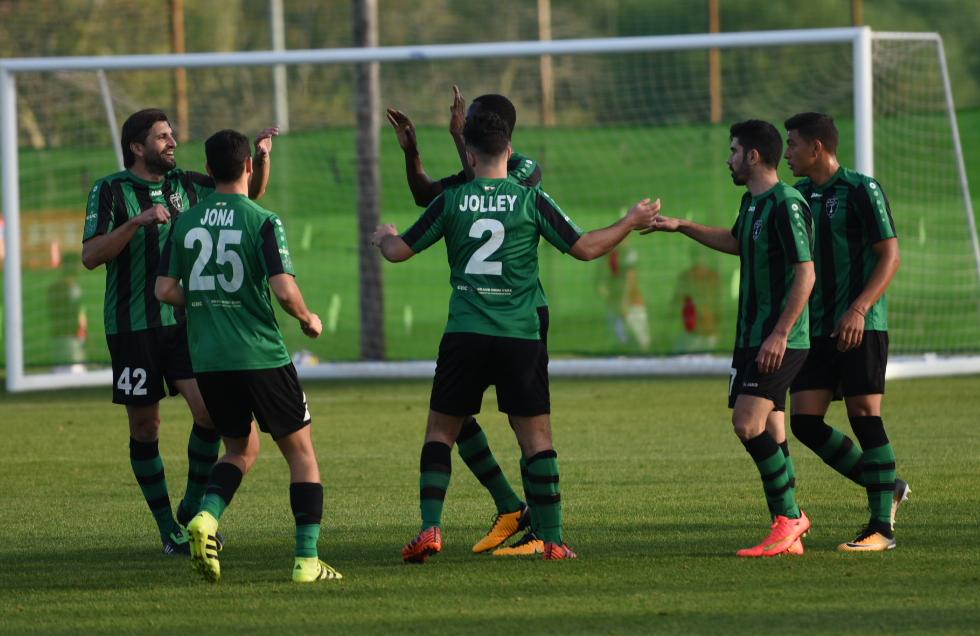 Europa managed 1-1 draws against both Fabio Capello's Jiangsu Suning and a Shanghai Shenhua side that included former Newcastle and Chelsea star Demba Ba in the last five days. The Chinese sides were taking their pre-season tour in the area and it proved a great experience for right-back Ibrahim Ayew and the rest of the squad.
"They were very good opponents," said Ibrahim Ayew, our tough tackling Ghanaian who will be back in action in February after having his season start delayed because of technical issues. "It was a great experience for us because it was very different to what we are used to in the league in Gibraltar.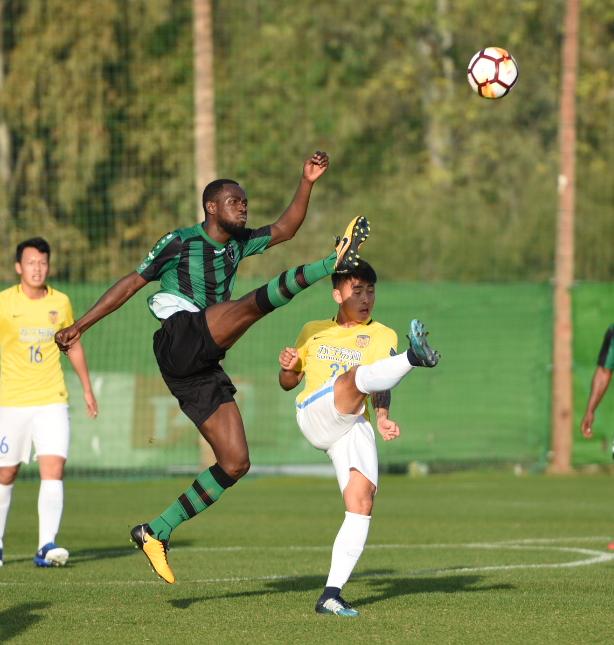 "We defended well and had very good games so that will motivate us to continue in top form in the league when it starts again, because the level was a lot higher than we are used to in the league."
"Even though they were not fully fit because they are in their pre-season, they are professionals who play in a top league during the season," said Ayew. "This is part of the process to start performing better but I think they saw that we had some qualities."
Despite the frustration of not playing for the first round of matches, Ayew affirmed he had been training hard during the last few months.
"My documents arrived late so now everything is fine and I hope to get into action soon," said Ayew. "We could be making some signings that will improve our game so I think we could catch up with Lincoln if we could win the games against them. But we won't be thinking about the opposition and just concentrate on winning our matches because I believe we play better football anyway.
"I want to give my best for Europa. Last season I was included in the team of the campaign even though I hadn't been playing for a year so this time around I have more confidence and that will be a big boost for me. I really hope we finish the season on a high note because we can then enter the Europa League or Champions League in the best form."