This week we are focusing on the Under-14 Hill's Properties team throughout this season, this after a social media follower commented on our lack of reports about them.
In this case, progress has been considerable, with a clean sheet in the last three matches and a much-needed nine points on the board to remain in the top five for the second part of the league. We then have all the action from the Under-5, Under-7 and Under-8 teams, who are making Europa FC proud at the different levels.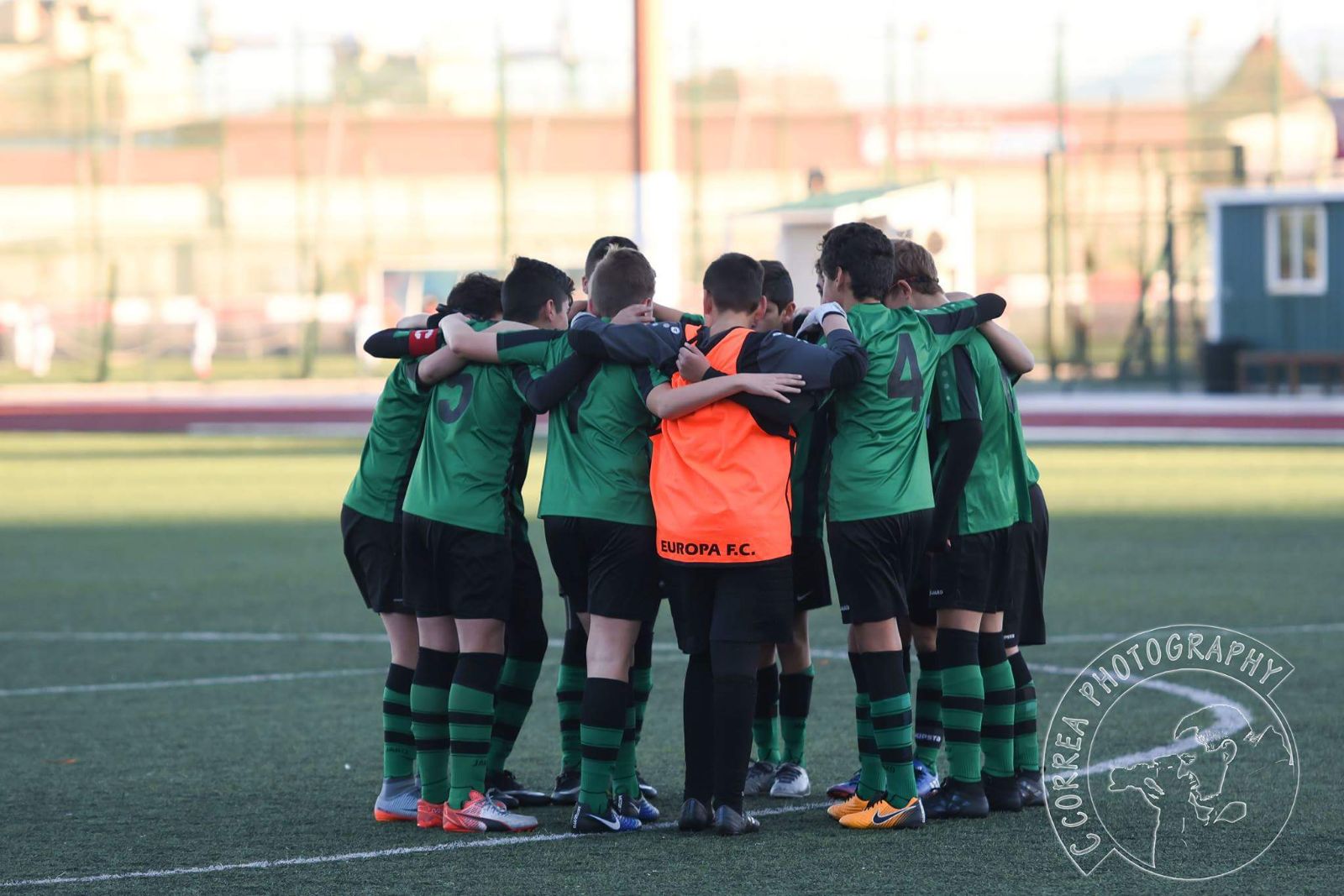 Now let's get started with the Under-14s, with all photos this week coming from their games by our expert photographer Christian Correa…
Europa U14 Hill's Properties vs St Joseph's
"The U-14 team did not have the best of starts for this season," said youth coach Stephen Fortunato. "We drew our first match vs St Joseph 3-3, that saw us playing our first league match without linesmen. It resulted in not being able to play the offside trap, which is what the players had been taught to do for the past two years. It meant going back to the drawing board and even a consideration of bringing back the 'sweeper' onto the pitch.
"We had to carry on with the back four, but this time forgetting completely of trying to get the opposing player in an offside position. It was hard work for the defenders, but an even tougher job for an official who on his own had to manage such a big pitch. The team talk at half-time was first to have the players understand the difficult task the official had and how we had to score more goals than them.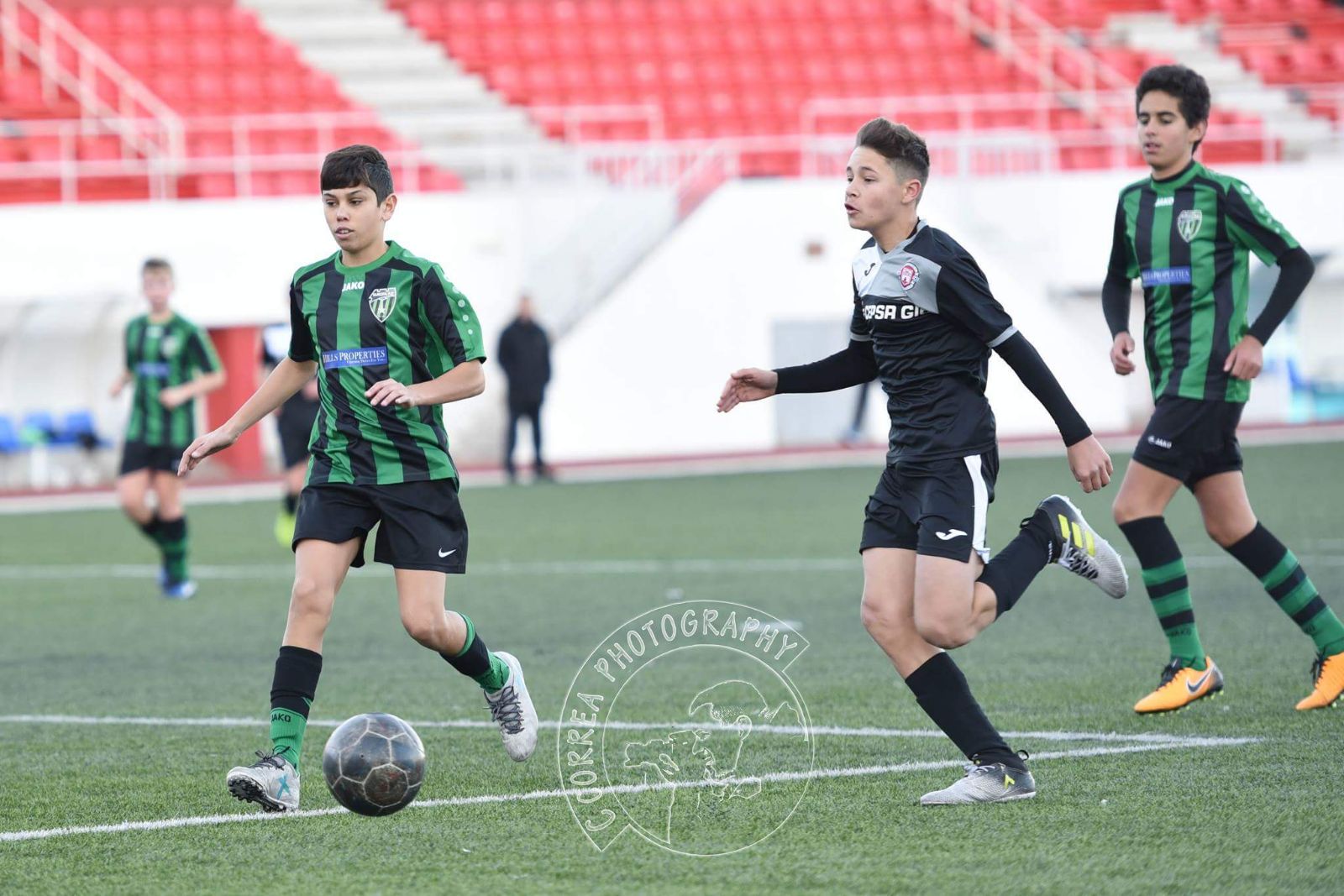 "The problem in the second half against St Joseph's was that their keeper Harry was in form. Add to that the fact they are a team that don't give up and we weren't able to obtain these three crucial points. The silver lining is that we managed to get a point, as our equaliser came in the last few minutes. Christian, our goalkeeper, scored a cracker from a bit further up from the half pitch line. He does play as striker too, but was playing keeper for the second half."
Two defeats in a row
"In our second match we played the Lions 2003 team, and this time we lost 1-0 to them," recalled Fortunato. The third match was Lincoln Argus, and yet another 3-0 defeat. We had managed a single point from all three matches, and conceded seven goals.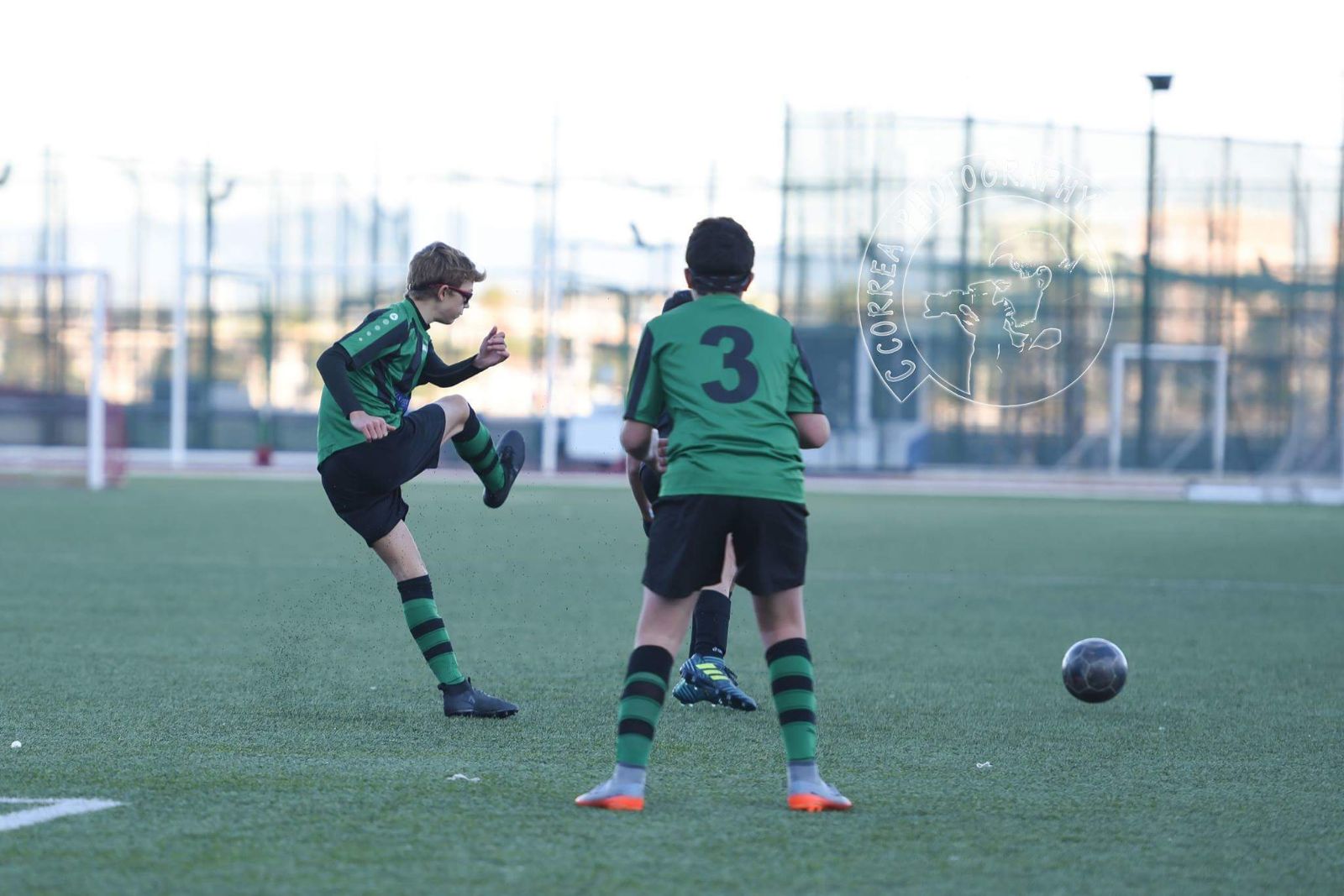 "It was so early in the league, and yet everything seemed lost already. We had beaten St Joseph's, Lions and drew Lincoln last season. We no longer had the same team, as five or six players had left, but I was positive that with the players that stayed and the new ones that joined and I am hopeful we will be able to compete in the rest of the season and prepare for the U16 league in September."
Europa U14 Hill's Properties vs Manchester 62

"Our last match of 2017 against Manchester 62 proved that the team was still in shape," said Fortunato. "We were trailing 15 minutes into the second half by two goals in a match that felt like it would never end.
"The first goal bounced off a defender and caught our keeper Antony off-guard. The second one came from a ball that was passed into the box from a ball that was out of play. Players made the mistake of not playing the whistle, and stopped when they saw the ball had gone out. Instead, play continued and Man62 scored their second.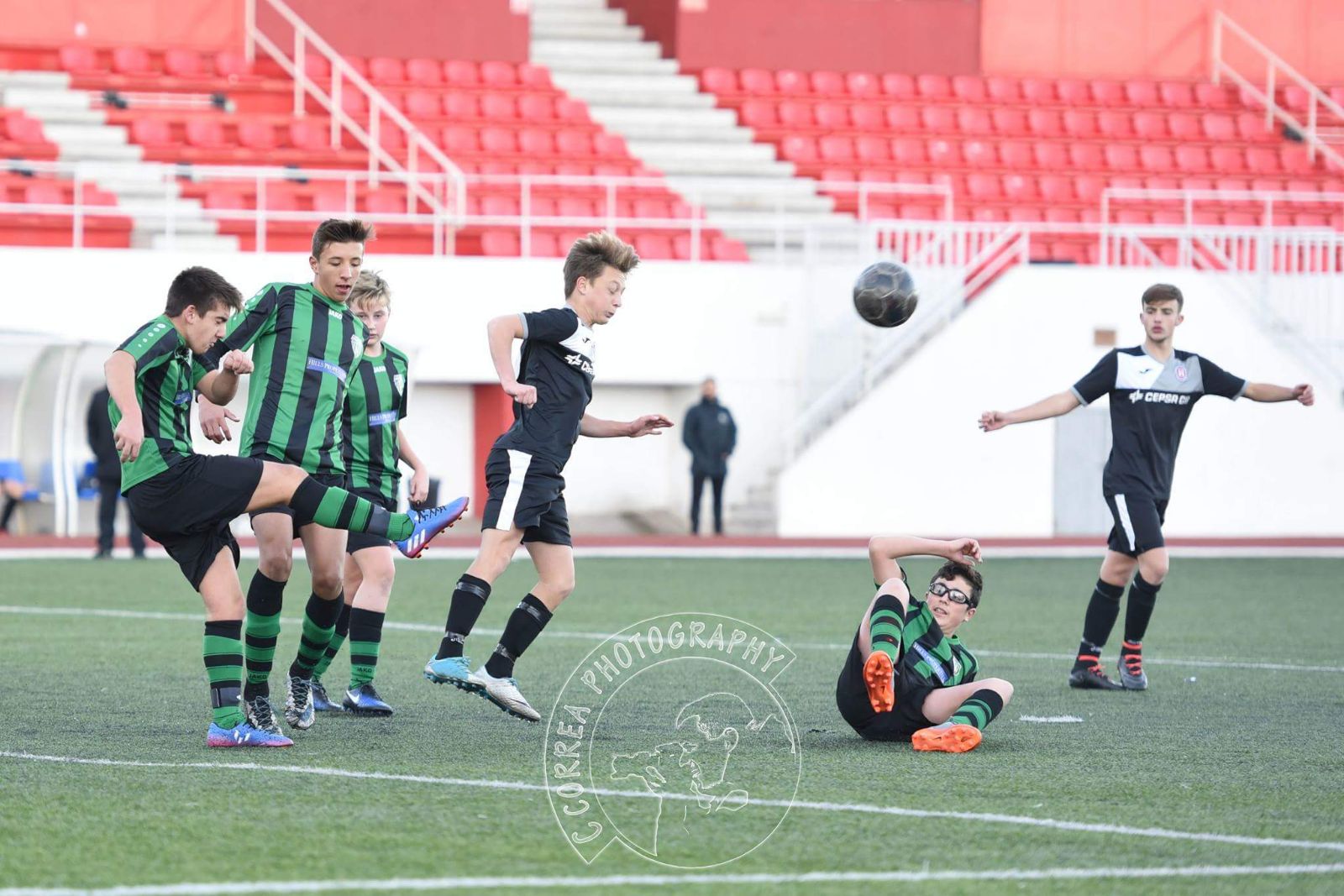 "Despite the players taking such a blow, they carried on with their determination to get back into the match. It was a shame that this match never ended, as it had to be suspended halfway into the second half. Their manager saw a red card for disputing his decision, but he refused to leave the field of play. The official whistled a throw-in for us, but the ball had clearly not gone out. The official was again behind the action, so impossible for him to see. The frustration this causes players, coaches, fans and surely the officials too is too much to bear at times."
Finally, the Gibraltar FA awarded a 3-0 win to Europa as a walkover for Manchester 62's unsporting behaviour.
Recap
Despite these early blows to their confidence, their last results have shown a marked improvement. Since the season restarted with the new pitch, the side had two nine-nil wins against Lions Gibraltar U14 JBS Orange and GFA U16 girls respectively (the latter being a girls' development squad).
"I have always trusted our players, and knew that this team would yield results, even if we had to play with no subs," summed up Fortunato of the lack of players in his squad. "We have struggled this season with player numbers, and in some matches we have even played with no subs to cover tiredness and injury. Our fitness level is quite high, and players know they must keep it this way if they are to last the 70 minutes.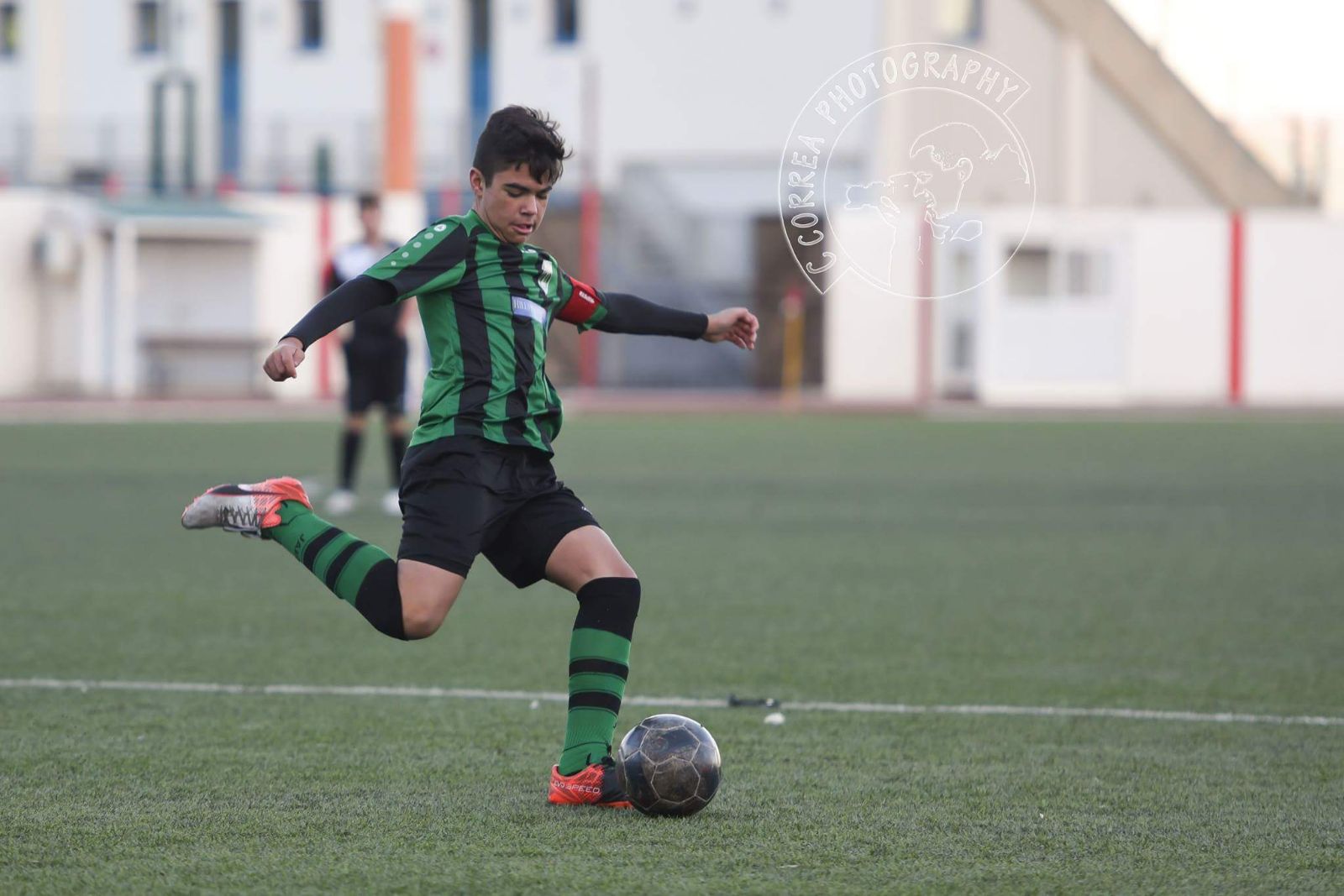 "They have worked their socks off and are not giving up. They know the finishing line is closer, and that next season they will see themselves playing at U16 level and possibly feeding the U18 team. Many of them are determined to make it into our Premier team, and make something out of this tough journey they have been through in their football. I can assure you it hasn't been easy for many of them, and for this reason I am well proud of them! They are winners!💚"
Europa U5 vs College 1975 U5
"It was another great display from our young ones this weekend." said U5 boss Alfred Garro. "Our opponents had very few chances against us throughout the game due to good positional awareness on our behalf which prevented them from launching many promising attacks. Even though our team's passing game was not as good as last week's, it was still to a good standard.
"It was good to see that during the game we maintained a high line of pressure, which made the other teams passing game very difficult. Slowly but surely we are building a good foundation and the team is in an ascending dynamic. Well done to all the players!"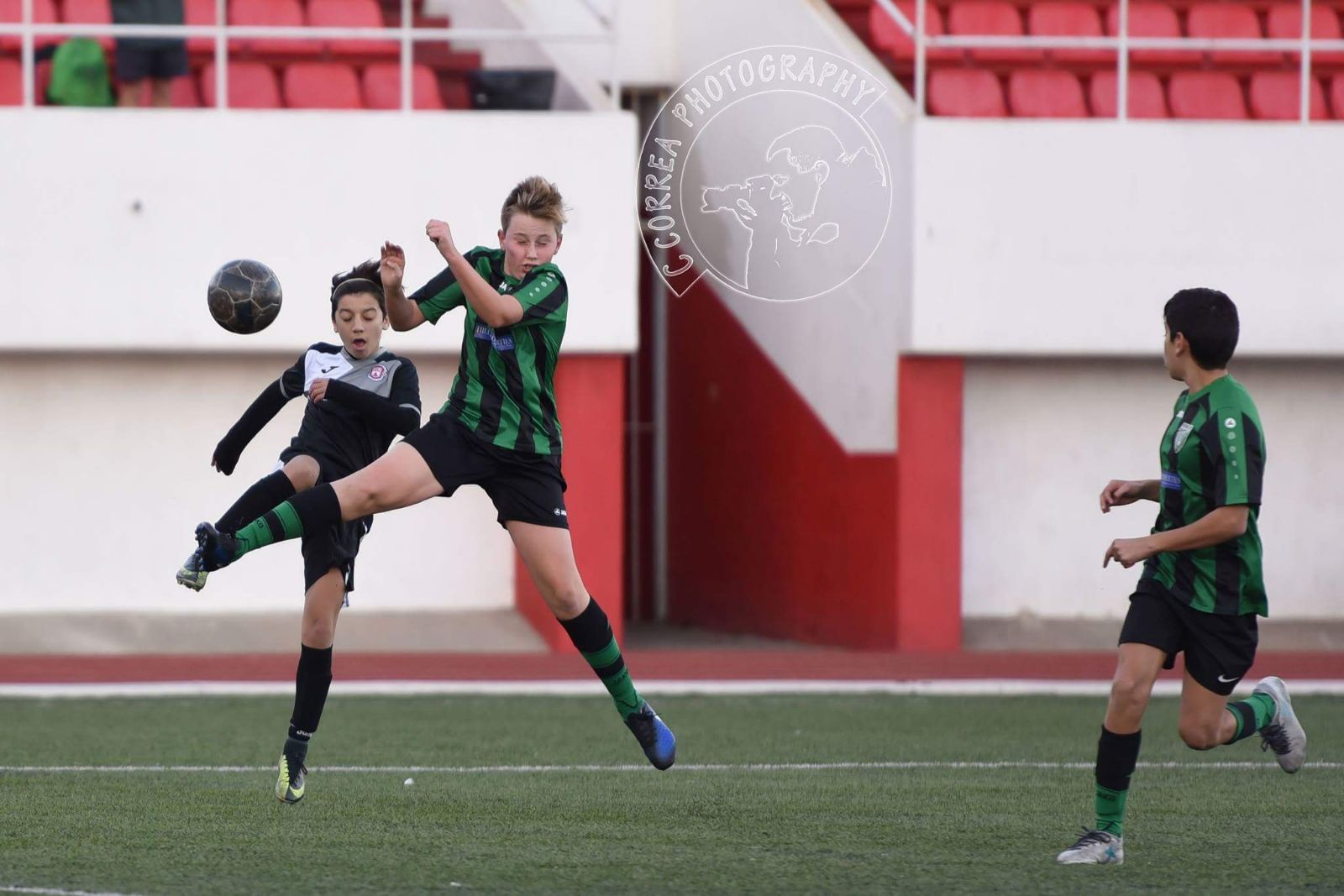 Europa U7 vs Maccabi U7
"The Under-7's were back in action after three weeks without local football due to rest and pitch resurfacing," said Garro. "Moments before kick-off during the team talk you could sense the eagerness of the players to get the game started and this was shown on the pitch. Even though we started on the back foot early on in the game against a very good Maccabi side who fought every single ball as if it was their last, did not put us off one bit.
"We kept calm and played our game and got our reward within minutes. We combined passing with elements of direct football which gave as a very positive outcome. It was great to see diagonal runs without the ball into open space and long balls being played from the back with good accuracy. However I would have liked to have seen a bit more of short and easy passing at some stages of the game which I highlighted at the end of the match. Overall, it was a very solid performance from an incredible bunch of kids."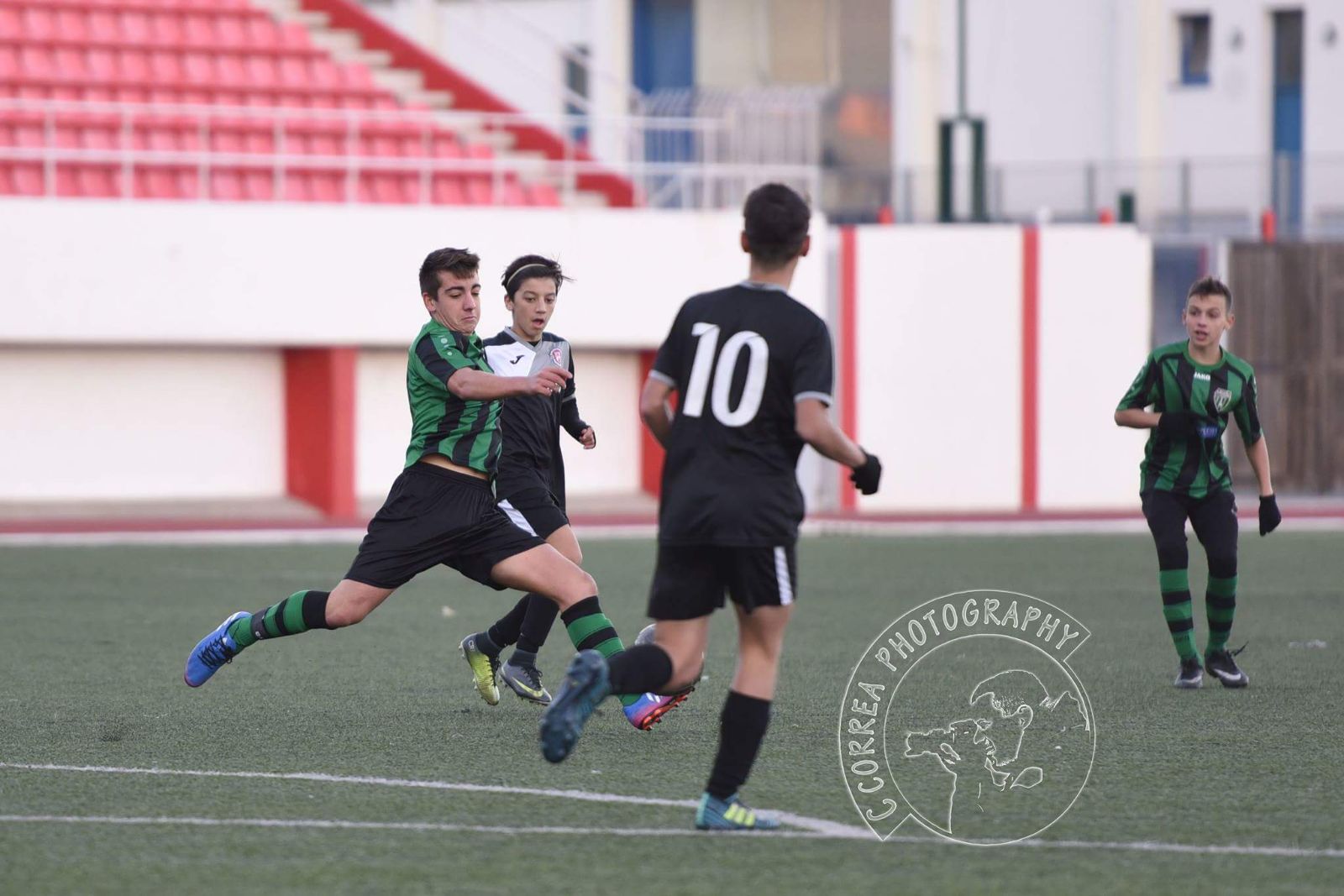 Europa U8 vs Lions U8
"It's beyond my imagination how this once naive group of players have grown in confidence in such a short while," said Dami Eyoh. "I am so impressed how they handled so much pressure against Lions and the efforts they all put in, day in, day out. There's no easy game again in the league but we are Europa and always try our best to win. So far we are managing to maintain that."