After a short break the pre-season is already upon us and the manager is looking forward to the new season after a disappointing Europa League exit earlier this month.
"The start of pre-season has been hectic even though we have hardly had a rest," said Europa manager Juanjo Gallardo. "The team has been able to assimilate the shift from one season to other and each day are training with more desire and energy than the one before. I am sure that it will be a year of a lot of satisfaction for the Europa FC family."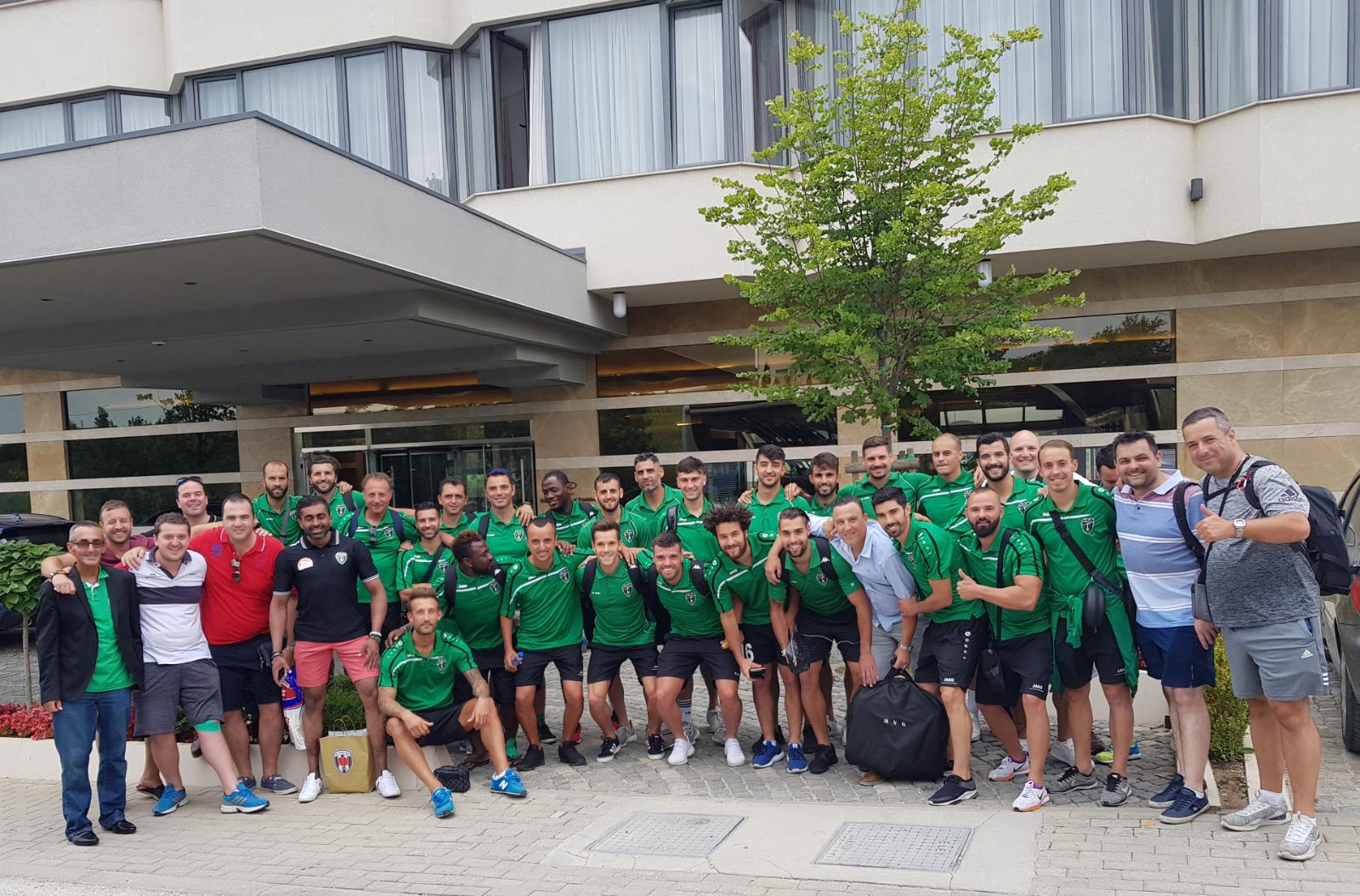 Bouncing back
Looking back to the 6-1 aggregate defeat to FC Pristina in the Europa League Preliminary Round, he believes it was a case of passing that page.
 "This club has become accustomed to playing in European competition over the last few years against any opposition and on this occasion we were just unable to progress," he said. "All we can do is look at where we went wrong so we made so we do not make the same mistakes again and try to be optimistic about the future.
"In particular, conceding two penalties in quick succession is very difficult to handle and less still in such a far-flung location in totally new surroundings. Then the pitch was not in such a good condition and Prishtina proved to be a very good side indeed."
Looking forward to the new campaign he is now hoping that more success will be around the corner.
"We would obviously like to repeat the treble we won a year ago but we know this will clearly be quite complicated," continued the man born under the shadow of the Rock of Gibraltar in nearby La Linea. "For the moment we will concentrate on the annual curtain-raiser, the Pepe Reyes Cup on the 12 August.
"From then on we will continue to take each game as it comes, aiming to finish the season in the best way possible and trying to improve our numbers. It's all about hard work and reaping its rewards at the end."
New arrivals
The club will be boosted by the return of midfield playmaker Liam Walker, experienced defender Olmo Gonzalez and striker Rubo Blanco.
"Those three additions to the squad will do us a world of good," said the gaffer. "But let us not forget TJ de Barr, a young lad who has a lot to learn but who has ideal qualities to make the grade and is showing a lot of promise in pre-season. It is one of the things that has most surprised me since we started training and I really think he can go places here at Europa FC.
"However, the Gibraltar league is growing in leaps and bounds every season so each time we will find it harder than the one before. In this respect, these four additions will be very useful in helping us attain all our objectives."
The clubs will play a number of friendlies over the next few weeks before the Pepe Reyes Cup on 12 August between Europa – the Rock Cup Winners – and League Champions Lincoln Red Imps.