With two goals in two games, our Ghanaian midfielder is now hoping to get in among the goals as Europa take on Lions tonight.
Mustapha Yahaya has been in great form for the Champions and hopes to continue his rich vein of form throughout the second half of the season after the gaffer told him to get forward more.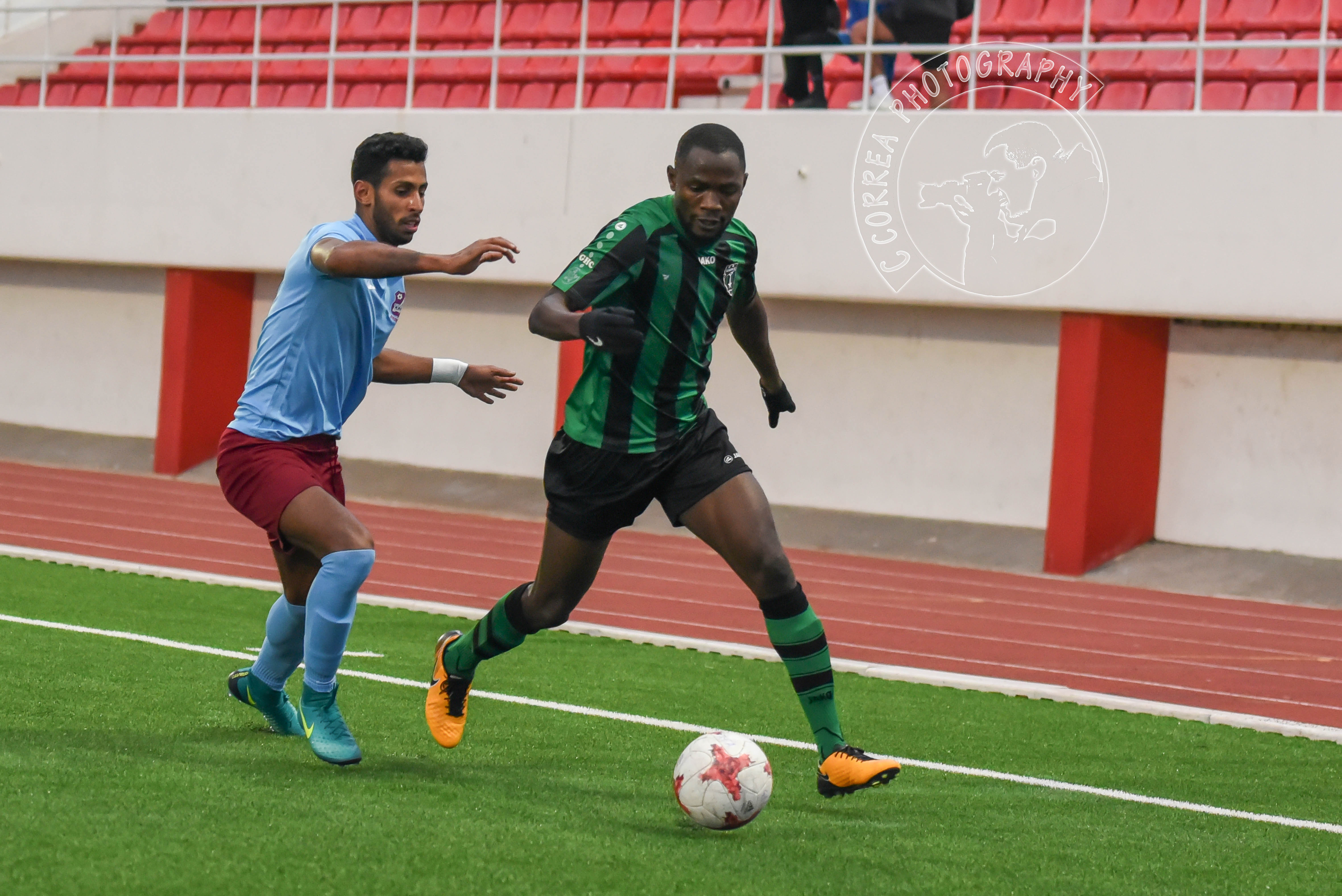 "I believe we can defeat Lions tonight," said Yahaya. "They beat us in the first round so we will need to give all we have. But we're playing much more intense football, even though we are always working on our weaknesses in training to improve further. We now need to keep putting pressure on Lincoln and hope they drop points, while also beating them in the last game against them."
The 24-year-old former FC Twente Under-21 player was born in Ejisu, a small town not much bigger than Gibraltar in the Ashanti Region of Ghana. He has now played for two seasons at Europa and oozes the sort of natural talent that his compatriot, Ibrahim Ayew, has had throughout his long playing career. This came to the fore against St Joseph's last Saturday when Yahaya struck a 25-yard beauty that rifled into the top corner to the joy of his teammates and management team.
He talked about his goal: "As a midfielder I am normally thinking about just holding the ball but this time I just shot. Normally I wouldn't be the best player to shoot, but with it being the second game in a row I scored, I am finding a rhythm. However, St Joseph's gave us a hard time, especially after we scored the first goal and we stopped playing to protect our advantage.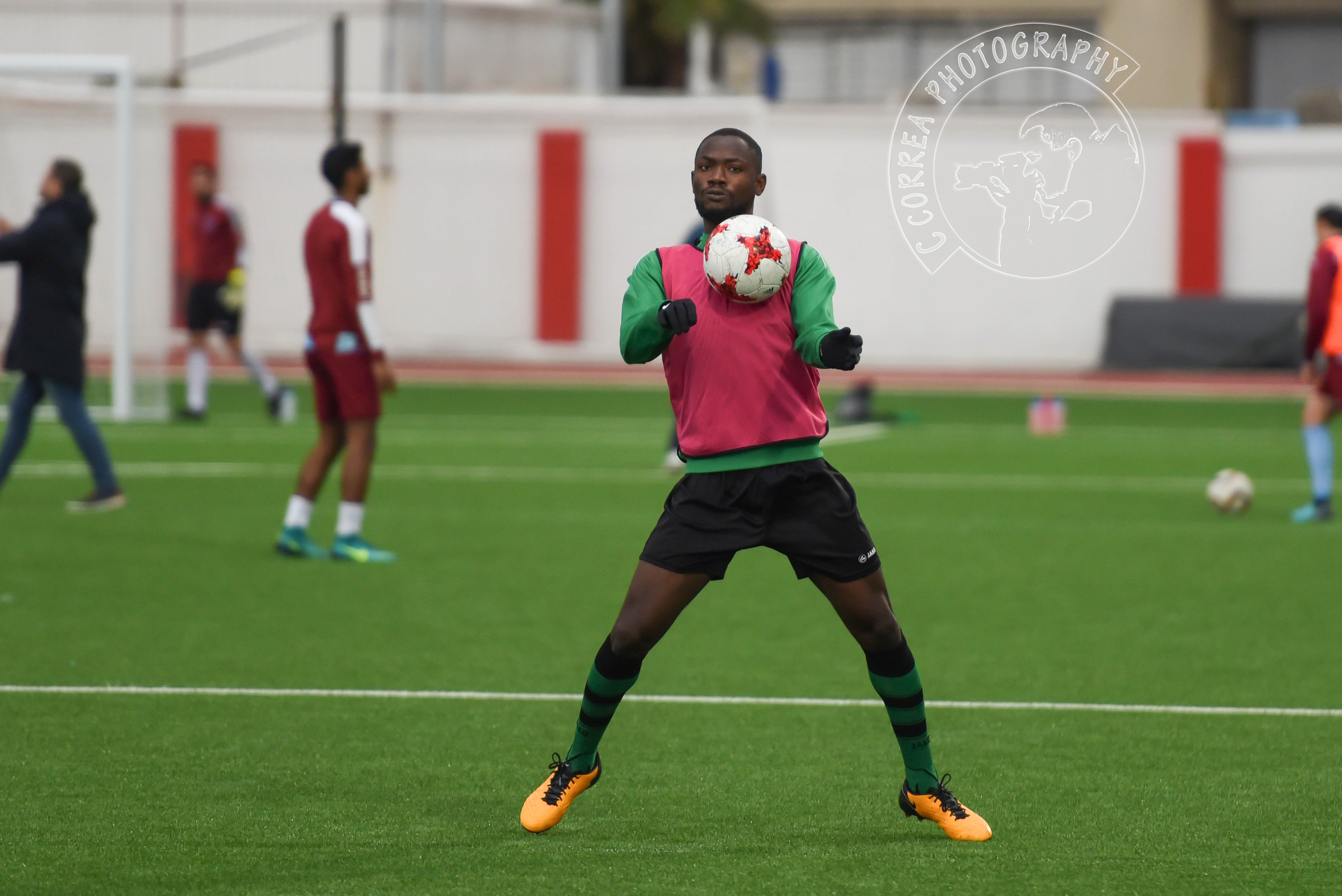 "I'm now looking for a few more this season after missing the start of the campaign because my papers weren't ready. The current manager wants me to go forward so I will be joining the attack more often. At the beginning I was struggling to go forward as throughout my career I have always played as centre-back or defensive midfielder so I'm adapting to this new challenge and it feels good."
The possibility of playing in Uefa competition was one of the main factors in motivating the Ghanaian to come to Gibraltar: "It is every player's dream to play in the Champions League or Europa League. Last year we were able to beat TNS away but unfortunately we got two red cards in the Faro match which made it very difficult. I hope things will be different if we qualify and play here in the Victoria Stadium."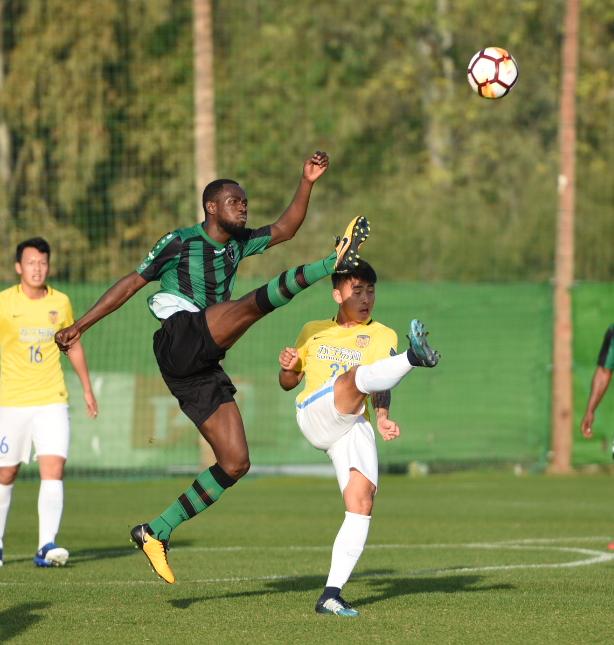 For now though, we will be looking forward to him seeking revenge against Lions tonight in the 8:30pm kick-off at the Victoria Stadium. The club, that beat us 2-1 on the first day of this season will not be looking forward to matching up against the in-form Ghanaian and a Europa side that is at the beginning of another winning run after the 1-1 draw with Lincoln in February.