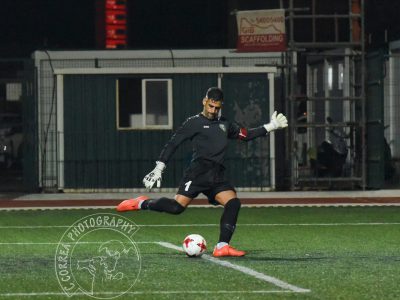 "I'm grateful to play in Gibraltar", says our No.1
Our goalkeeper and team captain Javi Muñoz spoke of how Europa had evolved over the last three seasons, playing in Gibraltar and his hopes for the future in an exclusive interview.
"Along with the rest of the squad, we feel quite well adapted and comfortable in Gibraltar," said Munoz. "We know the Rock quite well and I like being here as it has quite a few unique and picturesque spots and people treat me very well. I'm very grateful for the opportunity to play in Gibraltar at Europa FC as it has given me the opportunity to make new friends which is a great feeling.
"I think it is important for both homegrown players and foreigners to gel properly both at Europa FC and all other clubs in the league, in the same way as it is best for everyone for Spain and Gibraltar as united as possible."
The critique of having too many foreign players has often been levelled at Gibraltar's clubs but it has definitely brought up the level across the board.
"In the last three seasons all the managers we had contributed to the club," the 1.88m keeper said. "First we had the Carrasco brothers who laid the foundations and that was consolidated by Juanjo Gallardo who really helped us move up a level. In this third season Johnny Parrado took over the reins, helping us to continue growing and even though we had a slow start the results have now been quite good.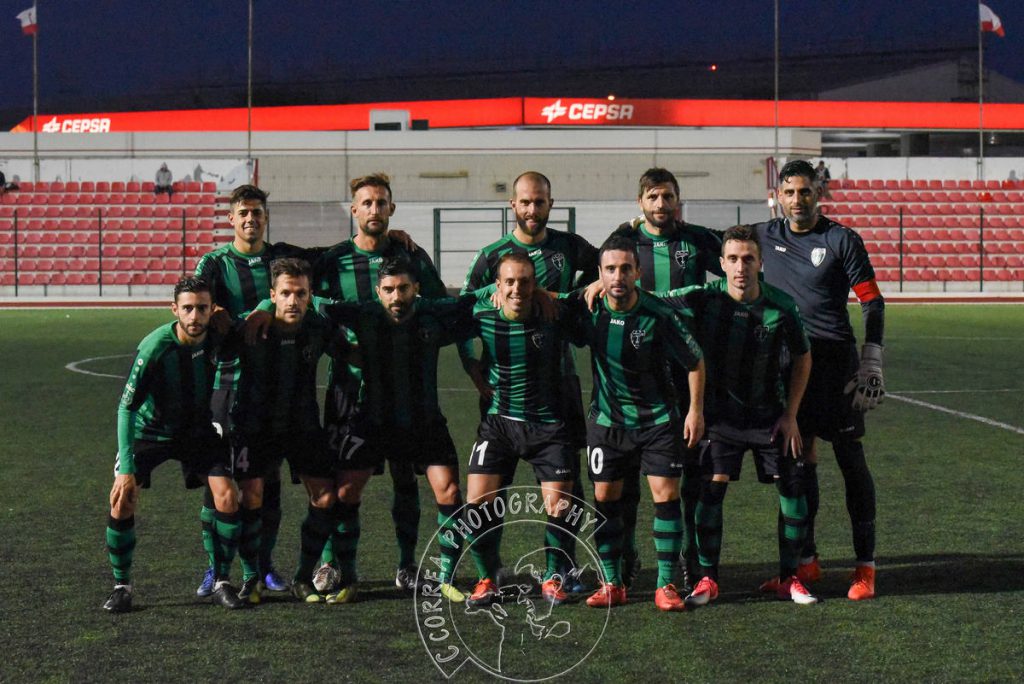 Parrado took over this season after the summer upset of losing in Faro to The New Saints, after getting some experience as a coach in Spanish Third Division sides of the region. He inherited a solid core of players that included Munoz from Gallardo, the latter who went on to become Europa FC Football Director.
"With players like Ivan Moya, Alberto Merino, Kike, Toscano and Martin Belfortti we have a central spine to the squad as we have spent a certain time playing together," said the Europa captain. "This foundation is fundamental not just for the team but also the dressing room because more than teammates we are now friends and this unity is noticable on the field of play."
Success
Munoz said it was a "beautiful moment" when he was able to win the domestic treble so quickly after the club's descent into obscurity that broke the near total domination of Lincoln Red Imps for the last 14 seasons.
"Our championship triumph was positive not only for the club but also for the rest of the Gibraltar league," he said. "There should be at least two or three sides challenging for the title and it would be even healthier if there was four or five clubs in the race.
"From the moment I arrived we have raised our game to be at a par with Lincoln, so even though they won everything the first time around, we then went and did the triple last season. This time around it is all to play for so depending where we finish up we will then evaluate our progress."
On a personal note, Munoz hopes to continue playing top level football for Europa "as long the body holds out" even at the ripe old age of 36-years-old.
"I feel I still have five or six seasons in me yet," said our ace stopper who kept five consecutive clean sheets in the league before the season wound down for the two-month winter break. "I feel like I am in a good shape and my form has shown that this is the case. I feel even better than when I was 18-years-old, and as the results have shown, I don't see why I can't keep it up.
"For our club the most important thing is to assure second position first and from there aim to beat Lincoln and everyone else so we can once again qualify for the Champions League. We just have to make sure we don't lose and I think the fact that the new pitch is being installed should really play in our favour as we have a strong passing game."