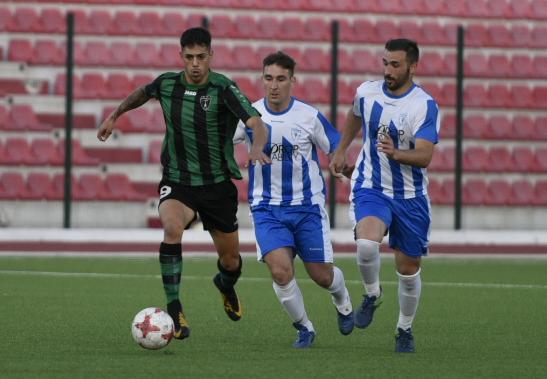 Europa went into this game knowing that with a game in hand St Joseph's could really close the gap on second place. But right from the moment Martin Belfortti scored at the beginning of the game, the result was rarely in doubt even against a strong team. The opener came from a predictable source, with Toni Garcia flighting in the corner and our central defender being the one to jump highest, heading the ball across goal into the far corner. 

The next good chance fell to Alex Quillo, whose season has not gone on as well as the one before. The midfielder hit the post and the let-off seemed to instigate St Joseph's into action. Twice Salvador Alegre Boro had chances to equalise but goalkeeper Javier Muñoz was there to defy him. The team captain and all-round Mr Nice Guy also kept out a stinging volley from Pecci as the first period drew to a close, keeping the score at 1-0 by halftime.

The second 45 minutes proved a testament of the leaps and bounds Sykes Garro has come in the last season. The Gibraltar international winger first provided a sublime pass for Kique to score the second and then went on to firea  shot that was just tipped over, emphasizing his growing confidence this season. 
Guille Roldan's tap-in at the near post inched Europa even closer to a vital three points on 57 minutes. Although Boro got one back immediately after, it was a case of too little too late for the Saints. After chances from Jorge Pina and Mustapha Yahaya, Kique got the fourth just before the final whistle. It came from a cracking cross by Ibrahim Ayew, with the Seville striker managing to get a clean header on it to wrap up an important three points.