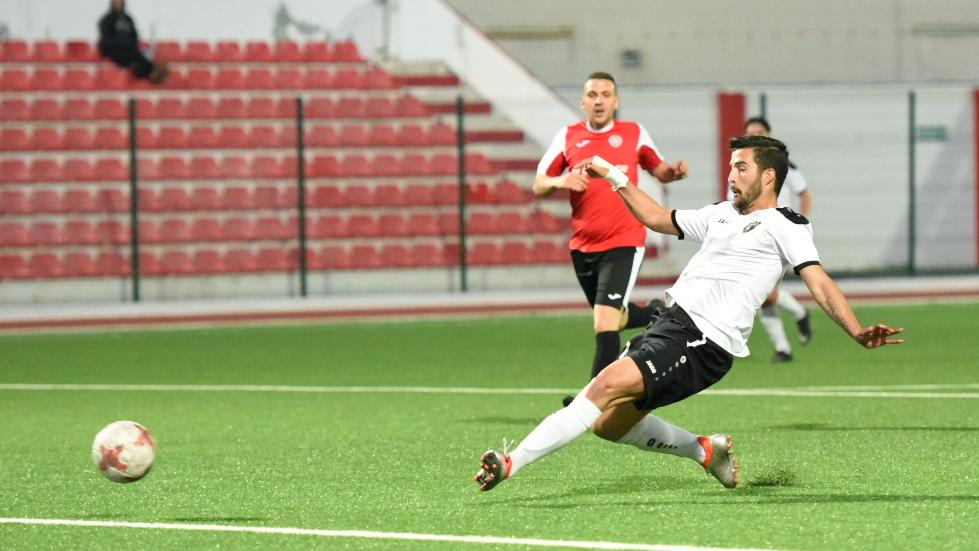 In what was a must-win game for Europa, the combined momentum of league and cup success resulted in the demolition of a side awaiting relegation.
While the game took a while to get going, when it did, it was soon clear the win would never be in doubt. If there ever was any uncertainty, it was whether striker Enrique Carreño would top the goalscoring charts, which at the end of the match with his two hattricks he did, four goals in front of his closest rival.

Even though he didn't take home two match-balls it was still a real feat, especially considering it was completed in 11 minutes, possibly a record for the season at least. Despite the initial resistance, Manchester really had the feel of a side that was heading to the second division and Antonio Gonzalez was able to score another before the break.

In the second half Mikey Yome opened the scoring on the 63rd minute with the young Gibraltarian really starting to make a name for himself in front of goal this season. He might have scored only two so far but his composure has made him one of the most successful players in his position, along with Sykes Garro on the wing and Ethan Jolley in defence.

Carreño then went on to score his second-hattrick, the best goal which came from a perfectly hung cross from Toni Garcia on the edge of the penalty area met by an unstoppable header. However, it was at a par with Gibraltarian Michael Gracia – promoted from the Reserves – whose curling shot in the top corner really put him in the driving seat for a place in the first team next season. Next it's Gibraltar United with second place assured and Europa League qualification via both routes!