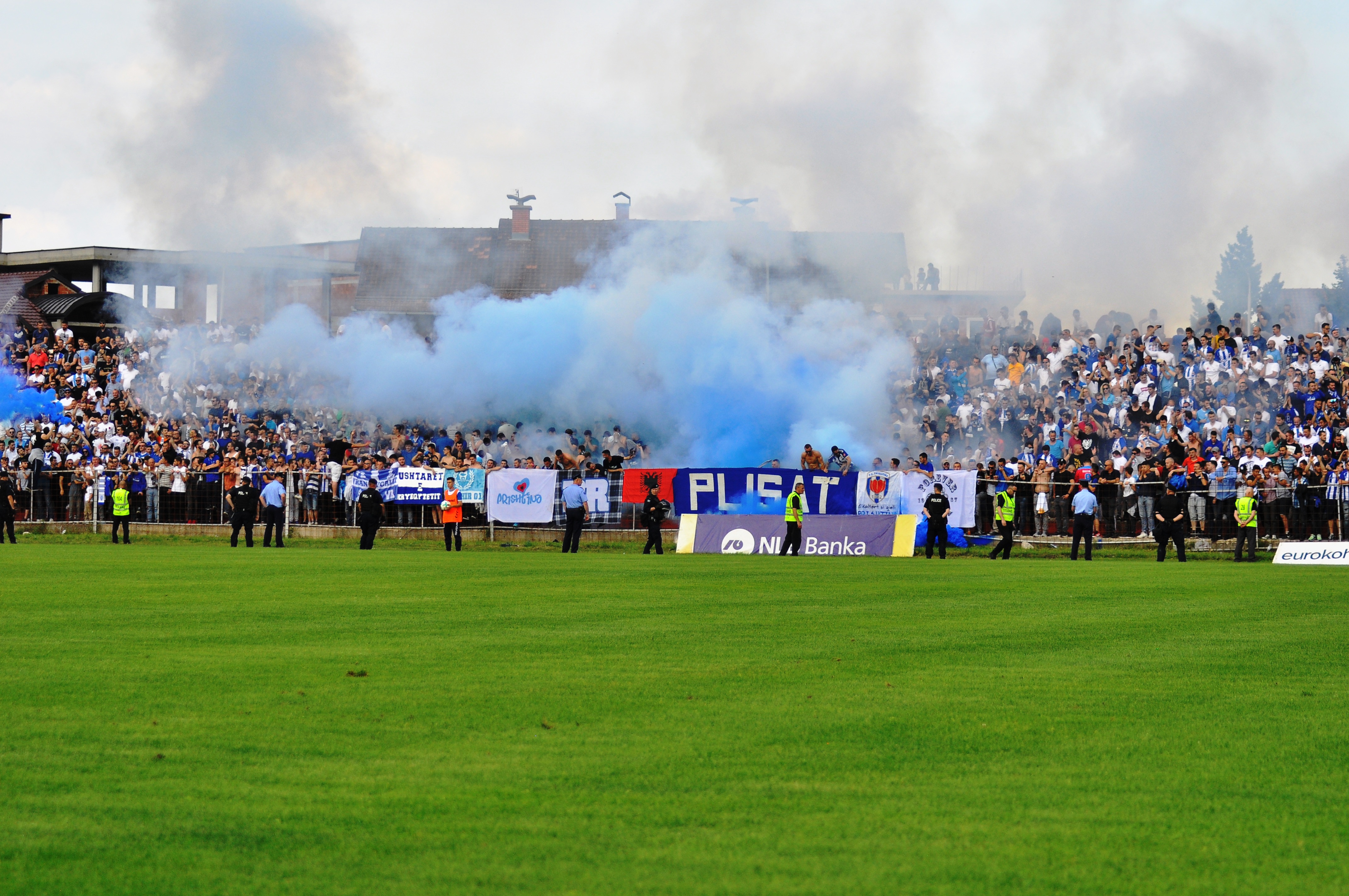 Europa needed goals to impose ourselves on the fixture and shut up Prishtina's huge following and take the game to the opposition. Instead, we conceded a penalty in the ninth minute, when Basit Abdul Khalid was adjudged to have been impeded in the box. Armend Dallku duly converted sending keeper Javi Muñoz the wrong way.
Four minutes later it was two for the home side as Gauthier Mankenda smashed an unstoppable solo effort past Muñoz. Next, the referee deemed a tackle by our goalkeeper on the edge of the area to be another penalty which Dallku converted almost in the exact spot, possibly having practised for the occasion after seeing the World Cup matches this week.
In response, Europa could hardly muster a game on target all game, fighting hard just to contain an effervescent Prishtina midfield and always running into defenders during each attack. Prishtina, meanwhile, wasted no time in reasserting their position in the match with Ahmed Januzi and Mergim Pefqeli scoring two more great goals to put the result beyond any doubt.
Europa players will now take a break for the next few weeks before restarting pre-season training to get ready for the new campaign hoping that Liam Walker and the rest of the players can gel into the squad for the forthcoming Gibraltar league season.